WHAT ROBERT MORRIS UNIVERSITY'S CHESTER DELON THOMPSON, D.SC.,
HAS TO SAY ABOUT FORGED IN STEEL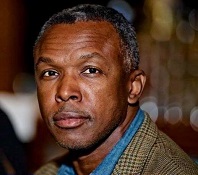 "Chapter 7 of Forged In Steel reiterates the core principle of leadership-grit. Moreover, this chapter came to life by the spoken word of one its contributing authors, Mark A. Miner, who recently visited and spoke with students in my communications class.
Mr. Miner during his opening remark challenged one of the students by simply asking "What do you do when you fail?" Like the rest of the class, I had not a clue.
As I listened to hear the solution to the challenge, I immediately began to think of the biblical book of Job, whereby one Job, a very wealthy man who enjoyed all the creature comforts of life, suddenly lost it all.
Forged in Steel forces us all to closely examine our inner core and determine our strength and resilience to life's adversities. The book helped me better understand that failure is a great recipe for success because it provides us with the necessary skills to not only succeed but more importantly to exceed our own limitations."
Chester Delon Thompson, D.Sc.
Director, Student Support and Community Outreach Programs
Co-Director, Black Male Leadership Development Institute
Robert Morris University